About Competitor Analysis
Competitor Analysis: If you want to take safe steps in your business, it is essential to analyze the competition constantly. Many companies start with an analysis to forecast profitability and resource consumption and assign the correct work order to different employees. But how can you know what your competition is doing that gives you better results?
Competitor analysis is crucial to your marketing strategy, reacting to your competitors' actions.
Let us know how to do it and what are the advantages of its implementation.
What is a Competitor Analysis?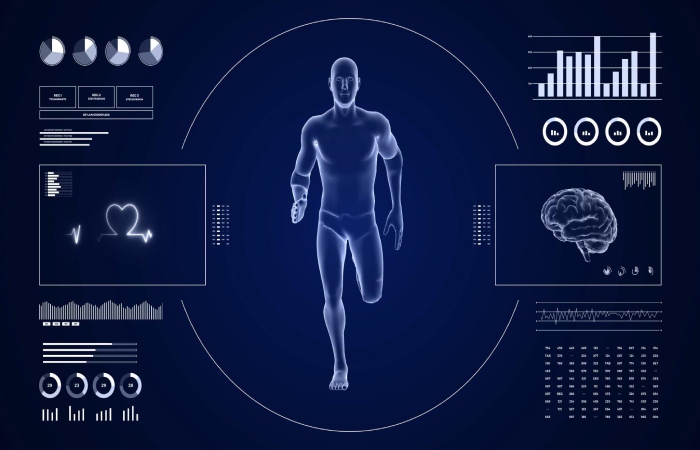 Competitor analysis permits you to identify your strengths and weaknesses to anticipate market threats and comprehensively understand what makes you different from a customer perspective.
Knowing these advantages will allow you to face the competition's strategies and use your skills fully.
This information is essential to optimize corporate strategy, develop a marketing plan or create an effective business plan.
Similarly, conducting competitor surveillance is essential to counter marketing and commercial offensives by key competitors.
How to Perform a Competitor Analysis
First of all, analyze your own business through a SWOT analysis, or SWOT analysis, which will help you classify the strengths and weaknesses of your business. It also identifies the threats and opportunities the company could face due to external factors, thus creating its market strategies.
In competitive analysis, you must now assess the strengths and weaknesses of your competitors and identify opportunities or situations that may also pose a threat to you.
The first competitive analysis step is identifying your current and potential competitors. There are two ways to do this:
Take the customer's perspective
From your point of view
Looking at it from the customer's perspective, you'll see its key strengths and weaknesses. In other words, you do the first part of the SWOT analysis. Think like a customer. Why should a client use your services? Is it for they do things differently or because the quality is top-notch? Put physically in your customers' shoes and ask why you go to them instead of your own company.
Additionally, looking at them from their perspective will help you better understand your business. Look at your wealth and how you would manage it in marketing. Try to figure out your weaknesses and how you would compensate for them. Once again, you are doing the SWOT analysis of your competitors.
PEST Analysis
PEST is short for Political, Economic, Social, and Technological Factors. The PEST analysis is done, so the company knows how to react if any of the above four factors change. So why is it essential for competitive analysis?
It is always essential to assess external factors and how your competition will react to a change. Will they see these changes as an opportunity to improve or a threat? This will give you an idea of ​​how your competitors are doing.
You can straight base your marketing strategy on their ideas. Suppose there is a social change, and your competitors can't handle it. However, your company can. So you will try to develop a strategy to face this change and differentiate yourself from your competition.
Importance of Conducting a Competitor Analysis
Anyway, whether you are a large or small business, competitive analysis is essential as it will help you address the following points:
To Start a Business
When creating a competition, studying the round allows you to:
Do market segmentation (to find out the consumer profiles that could be tempted to buy your product/service) and thus target the right audience;
See if the proposed offer responds to a potential demand;
Know the sales methods of the competition (online sales, sales in stores or agencies, both) and analyze which one(s) works better;
Create a SWOT and PESTEL matrix based on competitors' observations and use it to plan the strategy.
Develop an Existing Business
For any business project, it is essential to carry out a competitive analysis to help you:
Launch a new product or service. The study of the rivalry makes it possible to analyze the strengths and weaknesses of offers similar to the proposal (product, range of products, services, etc.) that the company will propose. In this method, you will be able to know and follow the prices and commercial offers of your competitors, making your new offer as competitive as possible.
Observing what is being completed elsewhere is also an opportunity to improve the company's organization.
The study of the competition consists not only of observation, but it is also necessary, if possible, to consume the offers of the match to have an accurate idea of ​​the service as a whole. This way, you can experience first-hand how they use a satisfaction survey, remarketing offers, etc.).
Questions about Conducting a Competitive Analysis
Before you do your competitive analysis, you need to ask yourself the right questions so that your comment helps you make the best decisions.
Who are your competitors?
What products or services do they sell?
What market share do they have?
What have been your previous strategies?
Do they use the same strategy?
How aggressive are they in their advertising campaigns?
How modest are they?
Are their powers and weaknesses the same as yours?
How significant is a threat?
How are your strategies affecting your business?
Follow these Steps to Perform a Proper Competitive Analysis
Define the industry: The type of industry in which you and your competitors operate. The areas are available for the production of goods and services.
Discover your competitors: An industry tends to have multiple competitors, and you must find out who the competitor can be at your level.
Define your customers: Find out what your customer base is and what their expectations are. Learn how to use online surveys to find your niche.
Critical Success Factors: Identify and rank the factors that can lead to success, regardless of whether you or your competition use these factors.
Evaluate your competition: Give your competitors a score based on these success factors.
This process will help you analyze the competition and know how they are contributing to the market. Once you discover who is leading, you can create the ideal strategy to achieve victory. Success!
If you want to study your competition to conduct an analysis that allows you to generate the necessary insights for your business, do not forget that at QuestionPro, we can help you with online research. Please request a sample of our survey software and learn more about our features.
Conclusion
Competitor analysis is critical to your business strategy. It offers an analysis tool to help you assess which strategic areas you can offer the best value to your target customers.
Also Read: Market Strategy – Definition, Advantages, Types, and More in 2022