About Social Media SEO PR
Social Media SEO PR: SEO and PR are separate entities, but they must work together seamlessly to produce the best marketing results. The two forms of marketing have similar goals, such as brand awareness, reputation management, social sharing, social proof, brand consistency, trust and authority, and lead generation.
What is SEO in Social Media?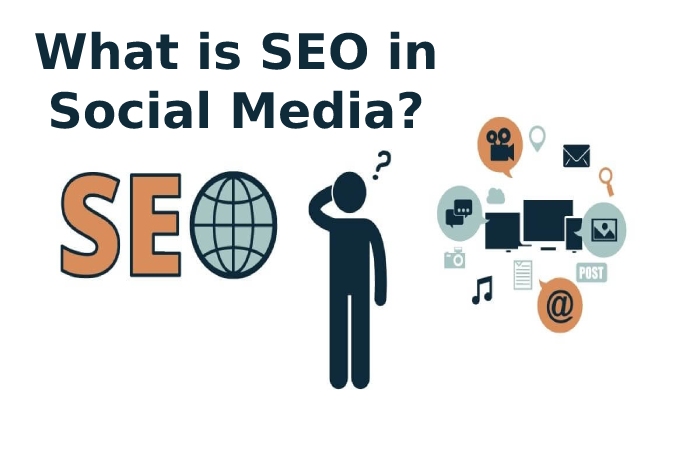 Social SEO suggests that social media links and interactions play a significant role in a website's search rankings. SEO is about optimizing content to appear higher in search results, whether on your website or a social media platform.
What Does PR Mean in Social Media?
A public relations campaign aims to get people talking about a brand. Public relations refers to using social media channels (Twitter, Instagram, Facebook, TikTok, etc.) to rally the press, highlight your business, and get people talking about you.
What are SEO and Public Relations?
SEO for PR professionals employs search engine optimization techniques to get the most out of every message you post. Using PR and SEO together ensures that your company or your client attracts attention on as many channels as possible and increases brand awareness.
Key Points
PR and SEO are separate entities but must work together seamlessly to produce the best marketing results.
The two forms of marketing have similar goals, such as brand awareness, reputation management, social sharing, social proof, brand consistency, trust and authority, and lead generation.
PR can benefit from SEO analysis for strategy development, just as SEO can leverage PR connections for relationship-based link building.
When PR and SEO work together, a brand can gain additional visibility and traffic through events, author articles, guest posts, interviews, creative campaigns, news hijacking, content expansion, and more.
Social Media SEO PR Why You Need Both?
The business goals of corporate in social media SEO and public relations often coincide. So if you excel at both, you will significantly impact your brand more. This lineup includes:
Brand Awareness
Imagine walking down the beverage aisle at the grocery store. Do you choose the generic brand of soda or cola? There's a good chance you'll pick the tail. When faced with choosing between the known and the unknown, most people choose what they already know.
This has been evidenced by studies of the "mere exposure effect," where people prefer the familiar. The more people are friendly with something, e.g., a brand, the more they like it. This applies regardless of the delivery of the message.
Online PR and SEO help build brand awareness. PR effectively gets your name out in the media. It's also helpful in exposing your brand at events and experiential campaigns. SEO is effective in collecting Google SERP features. With SEO, your goal is to reach your target audience precisely when they are looking for information or a solution that you can offer.
Brand Reputation Management
Public relations experts spend much of their time crafting communications and messages that affect how people perceive the company. If your brand's SERPs are negative, you can use PR campaigns and SEO strategies to add authentically positive information to the SERPs. This strategy (also known as online reputation management) balances available information and helps move harmful content further down the page.
The public relations team is often an expert in brand messaging. On the other hand, the SEO team makes sure that their clients see these brand messages online.
Well-designed messages won't do any harm if the bad news about your company dominates search results.
Social Sharing
SEO and PR increase the likelihood that the right people will read, view, and share your content. They also play a central role in determining what that content is and how it is distributed.
PR campaigns often focus on getting people's attention in unique ways. They are exceptionally effective at getting people to share content with others.
An effective SEO program includes content gap analysis and fills in the gaps with compelling content that is often highly shareable.
Social Proof
Social proof is essential to consumers. They rely heavily on trust signals to make purchase decisions and demonstrate brand affiliation. The more they see a brand in trusted places, the stronger these trust signals become.
Building trust through public relations can take the form of a brand sponsoring a charity event, whether it's a mention of the brand by a reporter, a blog product review, a co-marketing campaign with another trusted brand, a celebrity endorsement, an article written, or a positive social conversation. All of these PR activities are great for the brand.
Social proof is also just as necessary on the SEO side. Off-page SEO signals like mentions, backlinks, and shares help Google understand that your brand is a trusted authority.
This way, PR and SEO activities can significantly impact social proof and its signals.
Brand Consistency
Brand consistency across channels and platforms is essential to a well-developed Omni channel strategy. SEO and PR must work together to ensure brand consistency by delivering critical messages to suitable media and people at the right time. So if you see a brand at an event, then feature it in a magazine, and then find it in the SERPs, and consequently, on your website, you'll see similar positioning and messaging repeatedly. This strengthens your brand identity and impacts your audience.
Trust and Authority
Let's go back to the scenario of Coca-Cola vs. Generic soft drinks. Why did people choose Coca-Cola? Because they trust it.
Why do you trust him? Because they have a wealth of information and experience about the brand that can help them make their decision. They also know that this expectation can apply to any Coca-Cola until Coca-Cola updates its recipe or process. So the brand consistency we just talked about isn't just good for the brand; It is also a way to build trust in the product in general.
Trust and authority are critical feedback loops in digital PR and SEO. They are intertwined with Google's search engine ranking factors and are also a reason businesses fail or succeed.
Leading Generation
When most marketers talk about all the lead generation opportunities, they often leave public relations out of the discussion. However, this is an outdated PR approach. Today, direct response and lead-generation tactics are common in events, content campaigns, and many other PR efforts.
Think of LinkedIn, which opened a series of Linked Inns where the company opened pop-up pubs and hosted networking events. The primary impetus for the campaign was to encourage people to think more deeply about how they can use LinkedIn for various professional purposes, sign up, and use the site more often.
Businesses have always valued SEO as a lead generation tool because it's so cost-effective, and SEO always beats PPC in terms of acquisition cost.
SEO also has a significant flywheel effect. As you get stronger in organic search, Google will see your brand as a trusted authority. As a result, it becomes easier to achieve better organic search rankings. This cycle results in a strong and sustainable lead generation funnel.
SEO insights strengthen PR initiatives
PR strategists are relationship-oriented. However, it would help if you still had a fast and reliable way to determine which relationships, ideas, and campaigns are worth pursuing.
SEO can step in like a slingshot for the entire PR strategy and provide impetus and guidance. Keyword research, trend data, competitive analysis, backlink research, and quality assessment SEO tools like Moz and Semrush offer essential data to PR to develop an effective strategy.
PR Connections Amplify SEO Value
On the other hand, the SEO team must tap into PR's connections and relationship-building skills before they can create quality backlinks for the site. In the world of SEO, PR tactics often fall under the category of link building, and SEO link building has historically not been as relationship-driven as it is today. The PR team is likelier to have a vast network of high-level connections. And working with PR to tap into those connections will make the job of link-building much more effortless.
Events
Events are a natural way to generate buzz and build quality links. Businesses can participate in or host events that reflect their brand, from formal conferences to tongue-in-cheek cooking competitions.
For example, the video game company EA Games hosts EA Play annually. This free event allows participants to preview games, play exclusive contests, and meet other people passionate about gaming. This is a perfect way for EA Games to engage its audience while establishing its authority in the industry.
From an SEO perspective, events represent an opportunity to produce new assets useful for organic search visibility. Also, events are great opportunities to expand your backlinks. The EA Play website has generated links from over 450 third-party websites, and the Magento Imagine conference has more than 740 referring domains. And to prove our point, Salesforce's Dreamforce event has generated backlinks from over 4,400 external domains. Writing that events are powerful for SEO and PR is an understatement.
Press Releases
The press release is not dead. However, the press release was sent en masse about nothing being dead. Today's press releases are much more specific and personalized, and they also focus on publications and media where the story is a perfect fit.
To see a good example, read this press release from Apple. Notice that the story begins with the most interesting fact: a recycling robot! – And uses Earth Day and growing environmental concerns as a framework for the story. They then connect that topic to Apple's Giveback program (now called Apple Trade-In). By positioning their initiative as the answer to a more significant problem that concerns everyone, they have implicitly addressed the "Why should I care?" part of the press release process while taking readers to the Apple Trade-In website.
The original press release garnered backlinks from over 500 websites. But more strategically, the Apple Trade-In website has garnered backlinks from over 3,000 websites.
Google ignores the links in the press releases themselves. However, savvy marketers know that personalized press releases are incredible assets. Not only do they generate media mentions, but they also increase web traffic and backlinks to the brand's digital properties.
Conclusion
Social Media SEO PR, everything you do to build your online business must work together. SEO and PR work together to make social media benefits businesses but are even more effective when they support each other.
Having social media profiles for your business may not automatically do anything for your SEO, but hang in there, and you'll see how they work better together.
Also Read: Instagram Analytics – The Best Analytics Tools and Metrics to Track