About Why Multiple Browsers
Why multiple browsers: A browser is a fundamental tool in our daily lives. We live in a highly connected culture where we search for information daily, use various programs, and do different tasks. Under all this, the Browser is essential, whatever the operating system or device we use.
In this article, we go slightly further. First, we will explain why we must install multiple browsers on the same computer. There are reasons for security, ease of Use, and different functions; let's discuss them.
Why Multiple Browsers, a Key Piece in the Network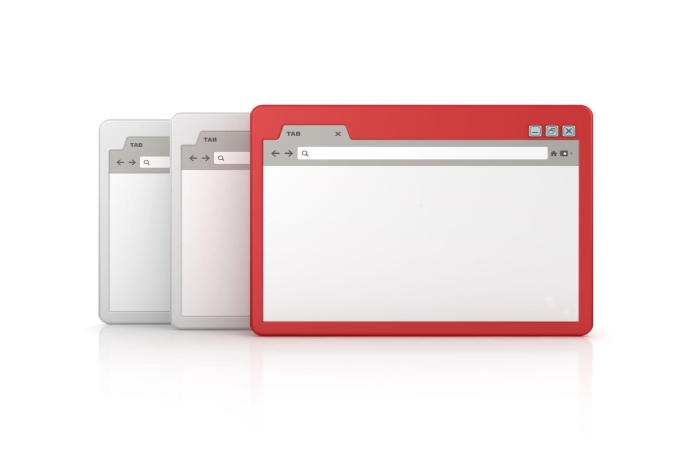 There is no doubt that browsers are vital to surfing the web, and it is the tool that will allow us to access the different platforms and services of the network. As you know, we have many options. Some are more focused on security and privacy, some may have more features, and some have more plugins.
Whichever option we choose, we must bear in mind that the Browser will be essential in our day-to-day life. It is software that we all have on our mobile or computer, allowing us to access the numerous websites available on the Internet.
Is it enough to have a single browser installed? It may be enough for many. However, we will give some reasons to install at least two. We already know that we have many options available to us.
Why install multiple browsers
Privacy
One reason to use two or more browsers is privacy. We already know that browsers collect a lot of user data. We speak, for example, of cookies when browsing the Internet—information about what we search for or what sites we visit. If, for example, we are using a browser and searching for a specific topic, we will most likely receive advertising on that topic.
We can avoid this if we use several browsers. In this way, we can prevent them from storing cookies. In the same way, we can avoid our username or password from being stored, for example.
New Functions
Of course, the different features that browsers have can be another reason. Not all browsers are the same, and sometimes we can find an option with other functions. This way, we will have a more excellent range of possibilities.
Open Multiple Accounts at the Same Time.
Do we want to open several Gmail or Facebook accounts? There are indeed extensions that allow this, and we can even open another incognito window. However, the most accessible and practical option is to open multiple accounts from multiple browsers. For example, we can open one in Mozilla Firefox and another from Google Chrome.
Avoid problems
Sometimes our Browser doesn't work correctly. For example, you may be having trouble opening a page. Perhaps there are even elements that are not compatible with our version. All this can make it enjoyable to have another alternative browser. This way, having at least two, we can compare and see if these problems are solved.
Sometimes we can have errors when opening web pages. It may be because of the connection we are using and that it does not offer us a reasonable speed at that moment. However, the error might be simply from the Browser itself, so thanks to having an alternative installed on the computer, we can check if there is a problem at the software level.
Test
It can also be beneficial for performing different tests. For example, do we want to test an extension or some feature but not put the main Browser we use at risk? If we have another alternative installed, we can use it for this. This way, we will expose less good functioning and avoid problems.
Sometimes installing a new feature or trying some function can damage our Browser and any program we use. If we have another version or alternative program, we can run those tests without compromising the main program we want to use.
Use Unique Plugins
Modern browsers indeed have many similar and compatible plugins. Mozilla Firefox and Google Chrome, the main ones, have extensions that are usually present in both.
However, please note that some browsers have exclusive plugins. Therefore, by having multiple browsers, it is more likely that we can install extensions that we need and that may not be available in the main Browser of our day-to-day.
Security Issues
Sometimes security issues arise. Some vulnerabilities affect a specific browser. If we have more than one, we can delete them. It is about being aware and using one or the other, depending on the circumstances.
Some browsers are specifically designed for security. An example is the Tor browser, and we can have it as an alternative if we want maximum protection when browsing the net.
Separate Leisure and Work
This is ideal for those who work at home. Perhaps we search or visit many sites to work from a browser, which also means a lot of information is cached. We can now avoid these issues by separating work and leisure across multiple browsers.
Today, telecommuting is widespread, leading users to use their PC for work. If we want to separate leisure and work, we can use several browsers. An exciting way to have everything under control and in addition to not run risks in terms of security and privacy.
Adjust the Browser to the Operating System we Use
Yes, the truth is that most browsers are on all platforms today. So, for example, we can use Chrome on mobile devices and computers. However, it should also be noted that sometimes a browser works better on a specific operating system. So, for example, if we take Linux and Windows and use both, some browsers can be more optimized and give fewer problems.
Another reason to have several browsers installed is, therefore, to be able to test which one is best suited to each operating system without having to give up content that we could have saved in favorites, for example. It is beneficial to maximize the performance of the equipment.
In short, these are some possibilities that allow us to install several browsers. It is something that we can apply to any device or operating system. We have multiple options and must find the Browser that best suits our wishes.
Conclusion
Why multiple browsers? Using other than one Browser on the same computer helps you stay connected to websites with multiple accounts. In addition, you can check how a website works in different browsers and take advantage of each Browser's extensions.
Helpful Resources
Increase in Internet Consumption