About Meta Layoffs
Meta Layoffs: The ailing Meta (Facebook) platform is laying off its employees for the first time since changing its name. Mark Zuckerberg, CEO of the social media company founded on February 4, 2004, said that the Company is temporarily halting hiring and cutting teams' budgets for the first time.
META may be reduced to its current size in 2023. META Chief Executive Officer Zuckerberg announced this during a weekly question-and-answer session with employees.
Zuckerberg said: "I was hoping the economy would have stabilized more significantly by now. But we still don't feel what we see. So we are forced to take this approach.'
The Company Acknowledged that Advertising Growth is Slowing.
Analysts say the spending cuts and hiring freeze indicate Meta has realized ad growth is slowing amid increased competition for user attention.
Zuckerberg has slipped to 23rd on the rich list. Mark Zuckerberg's fortune has also almost halved. Not only has that, Zuckerberg, who has long been in the top three list of wealthiest people in the world, now slipped to 23rd place. That's Zuckerberg's lowest position since 2014.
Zuckerberg's net worth has fallen by Rs 6.09 lakh crore this year
According to Bloomberg Billionaires Index, his net worth is US$50.9 billion or Rs. 4.15 billion. This year his net worth is US$74.6 billion or Rs. 6.09 lakh crore is down. Mark Zuckerberg's net worth has fallen the most on the list of global billionaires this year.
As of September 2021, Zuckerberg's net worth has reached US$142 billion or about Rs. 11.32 lakh crore. Then the shares of his Company Meta also went 382 dollars, which is 30,459 rupees. Meta's stock has fallen to $135.68, i.e., H. to 11,076 rupees.
Two years ago, Zuckerberg's net worth was 8.45 lakh crore rupees
Less than two years ago, 38-year-old Mark Zuckerberg's net worth was $106 billion, or Rs. 8.45 lakh crore. After that, only Jeff Bezos and Bill Gates were ahead of Zuckerberg on the list of global billionaires.
Meta is Struggling to Gain a Foothold in the Global Market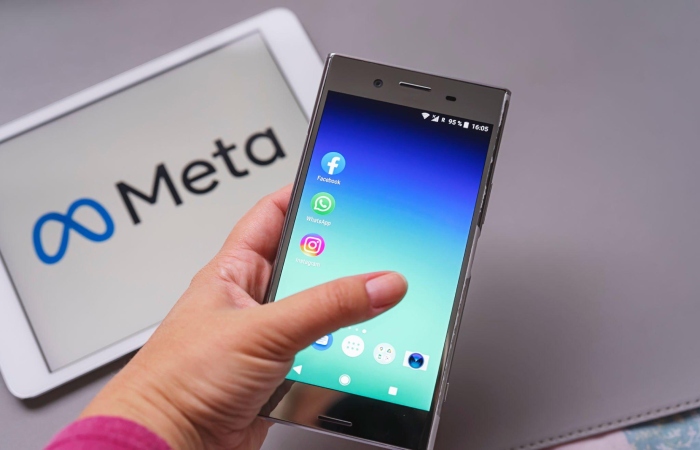 In September 2021, Zuckerberg launched Meta and renamed Facebook Inc. to Meta Platforms. Since then, the Company's lousy period started, and since then, the Company's poor performance in the market has continued. In the current era, the Company seems to be struggling to gain a foothold in the global market.
In Meta, 53% of employees do not worry about layoffs. Since most employees express satisfaction with Meta's culture, there's no need to worry about mass layoffs.
Red Flags for Layoffs in Meta
There could be cautionary signs of potential layoffs at Meta. In Meta, 22% of employees feel unsafe regularly. And 35% said they had to take a pay cut to keep their job. 13% identified instability in Meta as a possible reason for leaving.
Have You Ever Had to Take a Pay Cut to Keep Your Job at a Company?
How Vulnerable do You Think Your Job is at Your Company?
Very safe34%
Effectively 25%
Neutral19%
Not sure9%
Very uncertain13%
Future of Meta
Customer and employee perceptions of Meta's performance can provide insights into Meta's future. On a scale of 1-10, the staff gave it a trust rating of 8, while customers think Meta will do a fantastic job.
Meta Preparing for a Challenging Future
Meta, the technology and social media company that has transitioned to Metaverse Tech has announced a series of actions to help the company weather a market downturn in the future. Mark Zuckerberg, the organization's founder and CEO said the current economic climate would change the Company's hiring plans for this year.
Zuckerberg indicated that Meta would only hire 6,000 to 7,000 engineers this year, down from the 10,000 previously forecast. That means the Company will effectively reduce new hires by 30% to 40%. Zuckerberg also claimed that the Company was changing its view of workers' work and hinted at higher standards in this area.
Metaverse Losses
Zuckerberg previously acknowledged that the Company's focus on the Metaverse would see it lose money for the foreseeable future. Meta has significantly increased the amount of funding dedicated to research and development for its Metaverse hardware division, which is responsible for building more immersive hardware so people can have better alternate reality experiences.
Still, Zuckerberg strongly believes in the Metaverse and what it can bring to the Company in the future. He previously stated that he thinks the Metaverse will be able to attract billions of people to the Meta platform, and the monetization services will then scale. Monetization for the company-prepared Metaverse is still a work in progress, but Meta recently launched a digital clothing boutique for its social media avatars to monetize digital products.
Conclusion
According to various media reports, Facebook parent Meta is cutting staff for the first time in its history. CEO Mark Zuckerberg told employees the 18-year-old Company would freeze hiring and cut budgets for most teams, and Meta expects to end the year with fewer employees, Bloomberg reported.
Helpful Resources