About Marketing Campaigns
Marketing campaigns stay with us long after purchase or impression, from P&G's "Thank You Mom" ​​to American Express's "Small Business Saturday" to Dos Equis' "Most Interesting Man Alive."
What is this about? Good campaigns make businesses memorable and encourage a focused effort that drives consumers to the desired action through messages that add identity, personality, and emotion to brands.
What is a Marketing Campaign?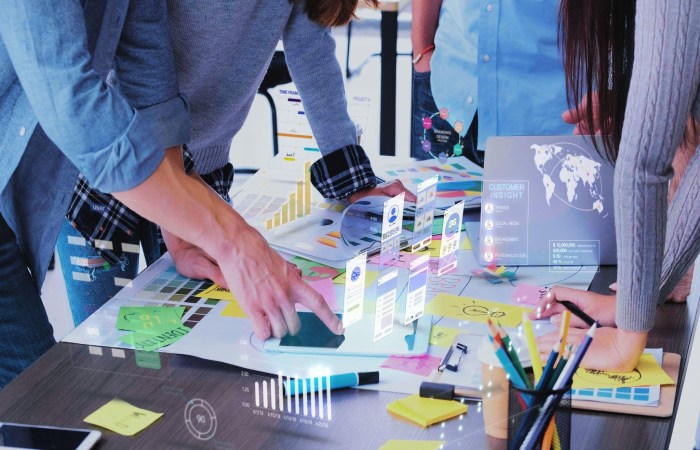 It is the totality of organized and strategic efforts to promote a specific company objective (for example, announcing a new product or collecting customer feedback) in various media.
Marketing campaigns often use a combination of media, such as email, print and television advertising, pay-per-click, social media, and others. Although they cover a large part of the efforts, marketing campaigns cannot be defined as all a brand's marketing activities. The word "campaign" is "a series of actions or efforts of various kinds employed to achieve a specific objective."
Just as politicians champion a particular election and the military champion a specific battle, there are great marketing campaigns that follow a recurring theme and promote a single idea or central goal.
For example, any Nike ad you see or hear on your trip is unlikely to be part of a campaign. Still, if you see a billboard or Instagram ad or receive a promotional email about the same Nike product, it is a marketing campaign.
Differences Between a Marketing Campaign and an Advertising Campaign
You've probably heard that the word "campaign" refers to marketing and advertising, and you may wonder what the difference is.
Advertising is a part of marketing; Marketing, in turn, is how a company wants to promote its brand and convince customers to buy.
Thus, advertising is crafting compelling messages around broad goals so that an advertising campaign can be one facet of a more comprehensive marketing campaign strategy.
For example, if Nike were promoting a new product launch, your promotion would be part of your broader marketing efforts, including emails, social media posts, and search engine campaigns.
Thus, campaigns are focused and targeted marketing efforts to achieve goals through various actions and campaigns. Despite this perhaps straightforward definition, marketing campaigns require a lot of work.
Types of Marketing Campaigns
Product marketing campaign.
Brand development campaign.
Email marketing campaign.
Content marketing campaign.
User-generated content campaign.
Public relations/awareness campaign.
Direct mail campaign.
Affiliate marketing campaign.
Social media campaign.
Acquisition Marketing Campaign.
We paid advertising/marketing campaigns.
Components of the Marketing Campaign.
Many components that benefit a great marketing campaign are related to its planning and execution. We've listed them underneath so you can keep them in mind when planning and executing your marketing campaign.
Objectives and KPIs
Identify the final objective of your campaign, quantify it and explain how you will measure that result. For example, your content creation campaign could qualify for organic traffic, with each post driving 1,000 views per month and ten new leads; you can measure the metrics in Google Analytics and Looker, or they can be measured by the engagement you generate with your audience.
Channels
Where will your content and messages be distributed? For example, suppose you're running a social media marketing campaign. In that case, you can prioritize growing the most relevant channels to your audience and skip those less likely to have real followers.
Budget
While not all marketing campaigns require a total budget, you should consider agency, advertising, and freelance costs where applicable and include these numbers in any ROI analysis for your campaign.
Content Format(s)
Determine what type of content you're creating to drive the campaign. It's common for marketers to include multiple content formats in a single movement. For example, a brand campaign could include video ads, press releases, and blogs.
Team
Who does your faith get the job done? Before you jump on your campaign, make sure you have a list of people who can help you with copywriting, website creation, design, budget, video, or whatever else you're using in your campaign.
Design
Finally, a great marketing campaign must have a remarkable design. Whether it's a sleek website design, a logo at the end of a promotional video, or an interactive infographic, make sure your plan is professional and fit for purpose.
Creating an entire marketing campaign can be complex, but it's a simple process. Planning your marketing campaign is just as crucial as designing creative ads and analyzing converting assets.
Before creating what your audience sees, consider what you want them to do when they view, read, or listen to your campaign materials.
Here's how to create a successful marketing campaign. You must answer the questions as accurately and thoroughly as possible to ensure a complete and successful approach to your next marketing campaign.
How do You Create an Effective Marketing Campaign?
Plan Your Marketing Campaign
This step is critical to the effectiveness of your marketing campaign. This phase allows you to determine how to measure success and guide your team and movement when things (inevitably) go wrong. You can lean on HubSpot's free marketing plan builder to get started.
Distribute Your Marketing Campaign
This phase concerns the public part of your campaign, including what your audience will see and when.
Convert Customers through Your Marketing Campaign
In this conversion phase, your campaign can convert your leads into customers.
Evaluate Your Marketing Campaign
The post-campaign phase determines its success, just like the planning phase. Measuring and analyzing your marketing campaign data can give you unique insights about your audience, marketing channels, and budget.
Conclusion
Marketing campaigns are not straightforward, but they are precious and integral to successfully growing a brand and business. They contain all the general promotional efforts and reach your audience in creative and exciting ways.
If unsure where to start, reflect on what would be valuable to your audience and go from there. Your spectators are, after all, the lifeblood of your marketing campaigns and your business.
Also Read: Campaign Progress Meetings – How to Plan and Manage Meetings