About Growth Hack Content Marketing
Growth Hack Content Marketing: Growth hacking is about turning innovative tactics into rapid growth. Content marketing is about creating, publishing, and sharing valuable content with your audience to convert traffic into customers.
Are you looking for the finest growth hacking strategies to maximize your content marketing efforts? Are you using the right growth hack content marketing to reach your conversion goal and get more leads?
If you are struggling to grow your content marketing campaign, this article is for you. You'll learn helpful growth-hacking tips to improve your content marketing efforts and generate more targeted leads. But why is growth hacking so crucial to your content marketing strategy? To answer this question, we have to understand the definition of growth hacking.
What is Growth Hacking?
The name suggests growth, which means that growth hacking is a marketing strategy focused on business growth. Growth hacking involves applying various marketing growth tricks to make your business grow fast, even on a low budget.
The word was created in 2010 by Sean Ellis, co-author of Hacking Growth. The CEO of Growth Hackers invented and used the theme of "growth hacking" in his blog post. Find a Growth Hacker for Your Startup.
Ever since he invented these terms, it has become a prominent term among digital marketers, especially startups.
Who is a Content Hacker?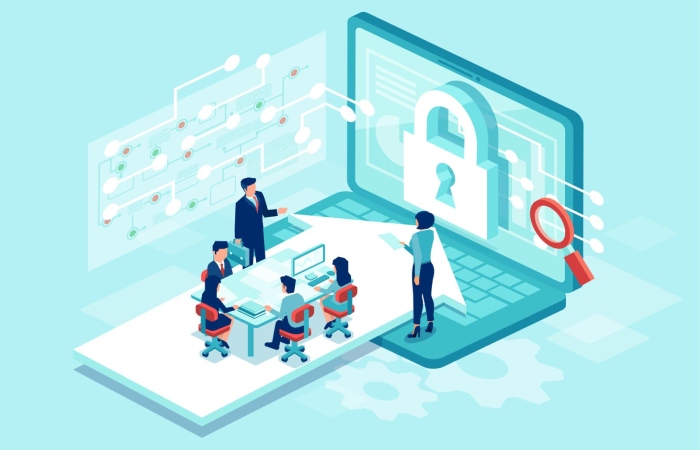 A growth hacker is a vendor who uses different marketing techniques to improve brand awareness, increase traffic and engagement, and generate targeted leads. Growth Hacker uses:
Creativity
Analytical thinking
Social metrics
Social Media SEO and other cheap marketing tricks as viable marketing strategies to increase brand awareness, generate more leads, and increase sales.
Therefore, a content hacker is a vendor who:
Focused on business growth
Try new ideas for growth
Apply what works and
Eliminate what is not
Why Use Growth Hack Content Marketing for Your Content Strategy?
The profits of blogging as a valuable content marketing asset are undeniable, which is why top marketers are committing to content marketing for the long haul. According to the research results:
60% of marketers say blogging is their highest inbound marketing priority
86% of businesses publish more blog content than any other type.
46% of a company's budget is spent on content creation.
Additionally, a whopping 4 million blog posts are published every day.
So, are you wondering why marketers are posting more content and still investing in content creation? Because the different blogs you create, the more you will increase your traffic sources and leads.
However, with so much live content, how do you get the most out of your marketing content? This is why growth hacking comes into play.
While 1 in 4 marketers don't measure the ROI of their content marketing, the 3/4 that do, growth hacking helps you reach your content marketing goals and achieve significant growth faster.
What are the Features of a Content Hacker?
Since growth hacking focuses on business growth, a content hacker must have compatible traits that will drive your marketing growth. Therefore, according to Schedule, some characteristics of the content hacker are:
Look for hacks that fit: The content hacker is more concerned with the usefulness of the content and what suits the audience.
Always think about growth:  A content hacker focuses on growth strategies to increase the bottom line.
An opportunist: Content hackers take every opportunity to make business connections and grow their brand.
Strives for sustainability: The main concern of a content hacker is sustainability.
Data-driven: A content hacker constantly uses analytics data as an essential tool for evaluating content performance.
SEO-Friendly Content Creators: Content hackers understand the nitty-gritty of SEO keyword exploration, organic search traffic, and how to make SEO-friendly content that ranks on Google.
Look for viral content ideas: Establishing content ideas is critical to growing your business. A content hacker often looks for hot topics or ideas for viral content.
Create Content That Converts: With growth at the core of a growth hacker, the content hacker creates and publishes valuable content that connects and converts with their audience.
As you can see, a content hacker combines growth hacking and content marketing to develop an excellent growth mindset.
6 Ways to Growth Hack Content Marketing Efforts
This section will uncover the top growth hacking strategies and tactics you can use to grow your online business today. These are the best growth hacks to make your small business grow fast.
Since you want your business to thrive, it's essential to learn these marketing growth tactics, as many companies don't exist a year from now, and even more, don't exist for more than five years. You do not want to be one of them, do you?
1. Integrate Gamification Elements to Improve User Onboarding
The idea of gamifying your content marketing revolves around using points and reward systems to incentivize participants for a task. Incorporating gamification modules into your content marketing approach means transforming boring content into an exciting game element that attracts more user engagement.
This marketing approach attracts more users, and participants are rewarded for their participation. As a result, you convert more leads. They also agree that giving users bounties is one of the most effective growth hacking tactics to make your online business grow faster. Why? An improved user onboarding experience attracts more people to your brand and retains existing customers.
So, think of ways to improve your content, product, or service. For example, if you own a product, consider expanding the features of your product and offering it for free. This way, users will appreciate the additional incentives and become brand ambassadors through word of mouth.
To quickly build and deploy your gamified onboarding experience, use growth hacking tools to streamline processes.
2. Develop Free Software
This step is very similar to improving the user onboarding experience with gamification. But the difference is that here you create a product that you can give away for free, and not many vendors will do that. But it helps effort more people to your landing page or website and builds brand awareness.
For example, I use some content creation tools daily for research purposes. One is the WMS Everywhere keyword research tool, and the Chrome extension gives you a long list of related keyword relations, search volume, and cost per click (CPC). Everything is free.
Once you type your search term into Google, WMS Keywords will display your relevant keyword phrases everywhere, improving the SEO of your blog post.
I have been using another notable piece of software, Schedule Headline Analyser, for free for the past three years. The only reward for the free service is to sign up for their email list. The software helps content creators create compelling, clickable headlines.
I tested four headline variations for this article, and my results show a score of 79, 77, 75, and 71. The software helps you find the best headline for your content.
So creating free products for users is a fantastic way to hack your content marketing, get more exposure, and increase product deals.
3. Study Your Existing Content
Before relating any marketing content growth strategy, you must study your blog's existing content. It helps you identify areas of growth that need to be maintained and upgraded and those that need to be discarded. They also identify content that will be played to the highest standards. Also, in the features section above, you learned that one of the qualities of the content hacker is data-driven.
With this in mind, you can use data from existing content analytics to drive growth. What? You may have originated the sweet spot for growth without realizing it, but your analytics data tells you. To do this, try to define websites that perform well and use them to get more results.
Hence, what makes a page or content successful depends on your marketing goals. So your measure of success could be:
Generate more organic traffic
Increase email subscriptions
Get quality inbound links
Increase conversions
Increase product sales
More social actions
So locate and play the content materials that resonate with you. Or recreate the articles in different formats and republish them on your blog for more success. If it was a call to action or your content promotion strategy that made the most famous, use the same process for other pages.
This growth hacking strategy will give you an idea of ​​what content will excite your target market and offer you multiple growth opportunities.
4. Create Blog Content that shows up in Search Queries
Another excellent growth hacking technique is to produce top content that ranks in Google SERPs. What? Quality is the answer. So start by creating quality content that will keep your readers and potential customers reading your materials repeatedly.
What is Quality Content?
Quality content is a successful piece of material. Any content that attains your desired marketing objective, as outlined above, is high-quality content. If you complete your ultimate goal of the content you post, you will have quality material. Such marketing content is usually longer than a typical blog post.
They are 1,500 words long, but with 2,000+ words being the sweet spot. These types of content have high value to the reader and can rank for different keywords.
Therefore, create longer content to rank higher in the SERPs. Add value to your content by improving its quality by using subsections to break it up. How to write lengthier content with more benefits.
To create long-form content:
Choose a suitable theme for your material
See what your rival wrote about it and improve yours.
Use statistical data to support your writing.
Use social proof to boost your content
Smartly build your paragraphs into general sections
Provide positive answers to user questions by addressing the "what, why, and how" of each team.
Organize your thoughts to lead the reader to the next
Keep a conversational tone
Add descriptive graphics to divide sections
5. Research Your Competitors to Find Link-Worthy Content
Studying your blog content is a fantastic content-hacking strategy. Hence, you should also examine your competitors' content to find the best-performing blogs. See which blog posts drive traffic or generate leads based on your goal.
How to Research Your Competitors
The most excellent way is the keyword research method, which I use when making articles for my blog or client. For example, if I want to compose about "Make money blogging," I go to SEMrush, Serpstat, or Uber and type in the keywords. In this example, I use Ubersuggest for illustration.
Uber's suggestion will show you an overview of your keyword, as seen in the image. It shows your keyword's monthly search volume, SEO difficulty, related keywords to use, and other vital parameters. The downside is that the software does not offer an overall monthly search volume. For this, I use SEMrush. The SEMrush keyword tool provides regional and global monthly search volume.
However, the search term "blogging for money" generates over 12,000 searches per month in the US alone. Then scroll down a bit to the "Content Ideas" section or click the "Ideas" button of content" in the left sidebar.
In the meantime, look for the top post on your topic with the most backlinks and search volume. If you can't find any on the first page, click the View Content Ideas tab below to access all pages.
And when you've found what you're looking for, click the Keywords tab to see all the keywords driving traffic to the page. I used Understanding Cents for this illustration because it is the only top site with 15 visits and 39 backlinks.
You must export the keywords to your sheets and use them strategically in your blog posts. This strategy works quite well for both new posts and updating existing content. But I suggest creating more value with these keyword terms so that your content is better than your competition.
Other Ways You Can Research Your Competitors
There are additional ways to research your competitors, e.g., B. putting your target keyword terms into Google and making a list of the top pages that look. But I also like to appear at my competitors' most standard blog sections to see their best posts, and it is one of the most effective tips for writing blogs and content.
For example, go to your rival's website and appearance for posts that drive the most traffic. Some website owners have their best content in the sidebar, others at the bottom of the page, and others in the navigation menu. Look for headings like "Top Articles" and "Popular Posts" to find them.
With this data, choose your topic and create similar content. Improve yours by filling in necessary information the authors left out, but avoid copying what they wrote. Or use Buzzsumo to identify the most shared content items and the influencers who shared them.
So by studying your competition, you can see which blog content attracts quality inbound links. It is a growth marketing plan that helps you:
Create helpful content that connects with your audience
Promote social engagement
Increase web traffic and
Improve SEO ranking
These are fantastic content growth hacks to maximize your campaign and show up in searches.
6. Optimize Your Content Headlines for SEO
Just as analyzing your headlines is excellent for identifying clickable titles, it's also essential to optimize your headlines for SEO. Your content marketing efforts won't work if no one clicks on your headlines. The Headline Analyser above will help you create catchy blog titles to enhance your content strategy.
But when it comes to SEO, optimization is key to getting found in search. The best growth trick you can use is to start optimizing your headlines. Ensure your target keywords are included in the titles (main title and subtitle). However, for H2 subheads, use a combination of related keywords to optimize them.
You may not realize how effective it is to optimize your headlines, and a slight modification can make a difference. For example, consider the minor adjustments, and it gives you an idea of ​​what could happen if you tweak your headlines correctly.
It can be a headline driven by promises, curiosity, etc. The point is to make sure your headlines are consistent with your overall content theme. Therefore, the title will differentiate between boring content and more clicks to your blog, attracting more readers and capturing potential customers. It is a growth hack strategy that you should not ignore.
Conclusion
Have you ever heard of growth hack content marketing? It is a marketing technique developed by tech startups that uses creativity, analytical thinking, and social metrics to sell products and gain exposure. It's a bit piecemeal and utterly focused on results. Is that sound familiar to you?
Growth hack content marketing is not too far from its counterpart, content marketing, a technique we all know and love. It's so close that it might require a new generation of hackers: the content hacker.
Also Read: 7 Actionable Content Marketing Articles – Tips to improve Articles