About The Content Marketing Explosion Infographic
The content marketing explosion Infographic: Content marketing isn't a new marketing technique, but it's seeing immense growth in 2012 with new and advanced ways to drive brand awareness and build customer loyalty.
Brands use these techniques, from articles and social media to data visualizations like infographics, to optimize their marketing efforts and drive greater reach. Well-known companies are always one step ahead with content marketing, while startups specializing in this area are off to a flying start.
Low-quality duplicate content is replaced with authentic, branded, search engine shareable content. With its recent Panda update, Google ushered in this change, enforcing content farms.
Learn about the power of content marketing in this infographic from BlueGlass Interactive, an internet marketing agency that recently acquired Voltier Digital, a digital marketing agency specializing in content marketing.
What is The Content Marketing Explosion?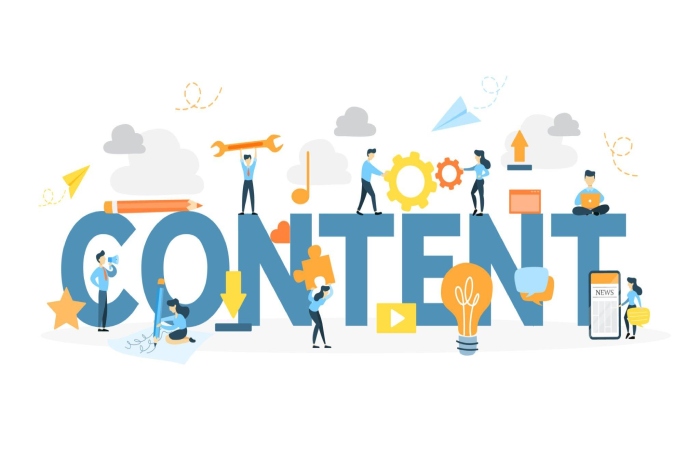 Content marketing is a countless way to engage your audience and promote your brand online. Most content marketing occurs on Facebook, Twitter, Pinterest, and other social networks. After posting articles, social media marketing is the second most popular way marketers promote their brand content today. (Of course, you already knew all this.)
You may not know that a whopping 90% of B2B marketers engage in content marketing. Additionally, 60% of B2B marketers plan to spend more time on content over the next year. If you haven't jumped on this bandwagon, you're missing out!
Today's B2B marketers spend an average of 26% of their total budget on content marketing. Additionally, 62% of businesses outsource their content marketing to qualified agencies. Everybody does! And why shouldn't they? As a marketer, content marketing can help you achieve all of your dreams: brand awareness, customer acquisition, lead generation, and customer retention.
Still not convinced? This infographic, created by BlueGlass Interactive, explores how B2B companies use content like tweets, blog posts, videos, newsletters, and case studies to promote themselves online.
What is an Infographic?
As per Oxford English Dictionary, an infographic (or info graphic) is "a visual symbol of info or data."
But the sense of an infographic is something much more specific.
An infographic is a collection of images, data visualizations like pie charts and bar charts, and minimal text that delivers an easy-to-understand overview of a topic.
Like the example below, infographics use eye-catching, engaging images to communicate information quickly and clearly.
Why should you use The Content Marketing Explosion infographics?
The Content Marketing Explosion Infographics are great for making complex information easy to digest. You can be of help whenever you want:
Give a quick overview of a topic.
Explain a difficult process.
View research or survey data
Summarize a long blog post or report
Compare and contrast multiple options
Awareness of a problem or cause.
An infographic is a great option when you need to give someone a rapid overview of something difficult to explain in words.
That means infographics can be helpful in almost any industry.
What is Marketing Infographic
Marketers use infographics to increase brand awareness and drive engagement on topics important to the business, like this diversity and inclusion infographic:
Marketers can Use Infographics to:
Showcase your company achievements on a landing page or downloadable page
Send a visually appealing newsletter to provide news, introduce a new product or service, or demonstrate thought leadership.
Enhance your online courses or learning materials
Increase interest in social media. Share snippets on Instagram or the entire infographic on Pinterest.
Create an overview infographic. Collect quotes from influencers, compile them into an infographic, and write a blog post about them. Here's an example: 61 Women in Tech Speak Up [Infographic]
Summarize the key points in a white paper or e-book.
Informative infographic examples, like this one on the effects of too much sodium, are great tools for educating various audiences.
What are the 7 Types of Infographics?
Image result for what is an infographic
Without additional ado, here are seven types of infographics and when to use them:
List-based infographics. This type of infographic consists of content in a list format. …
Comparison infographic. …
Visual article infographic. …
Data visualization infographic. …
Timeline infographic. …
Visual resume infographic.
What is the Purpose of an Infographic?
Infographics can help people understand complex concepts using visual aids like charts, graphs, or diagrams. You can use images and text in a graphic format to explain concepts. They are often used for marketing dedications but can also be helpful when writing articles or sharing research.
Conclusion
The Content Marketing Explosion infographics, which are visual elements, convey messages to readers within the regular human attention span of 7 sec, making it easier for them to learn the information. Infographics make text readable by keeping it short and combining it with graphics. More than 87% of people read these crisp, direct texts.
Also Read: Content Marketing – The Digital Strategy You Should Know in 2022