About Purchasing a Staff Rota Software for Your Business.
Purchasing a Staff Rota Software for Your Business: If you read this, you have decided to leap. No more scribbling lists on sheets of paper or constantly updating your Excel spreadsheet. Exhale with relief. Managing your team will soon be much easier.
But with so many options for Personal rota software, how do you know exactly which shift planner is right for you?
We've accumulated a list of the most common features and what they do to help you get a handle on your timekeeping and shift planning.
These are the Top 11 Features to Consider Purchasing a Staff Rota Software for Your Business.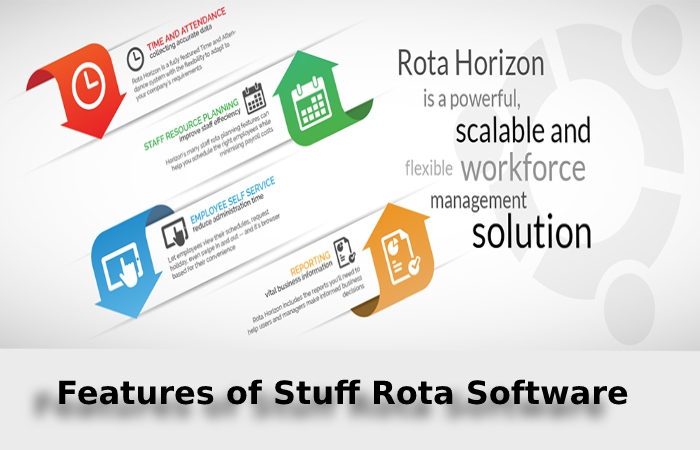 1. Free Trial
It's always a noble idea to try before you buy. It may seem like the software you're looking at ticks all the boxes, but there's no better confirmation of how good a software package is until you use it. Most decent shift scheduling software comes with a demo and free trial to get a feel for the interface and available features before committing to your purchase or monthly plan. Be careful with free software downloads, as they are not always safe. Make sure you buy the software from a reputable company.
2. Mobile Access and Notifications
In our modern times, you must choose Rota software with an app for iOS and Android. This means your employees can quickly check rosters on the go, and managers can easily create, update and delete shifts. Employees can also update their availability in real-time, so you can track who's available and when.
3. Timing and Signing
Keeping track of timesheets can be a real headache. Opt for roster software with a clock app; your employees can quickly and independently clock in as soon as a shift starts. A stamp function with location-specific rules ensures that your employees can only clock in once they have arrived at their workplace or only access the stamp once they have logged into the company WLAN.
4. ADP Integration
Programming software that offers ADP integration (Automatic Data Processing Integration) allows you to transmit information to other systems in your organization. This makes payroll, accounting, and human resources much more accessible.
5. Messaging Tools
A system that permits you to quickly and easily communicate with your team ensures no message gets missed. With advanced messaging tools, you can quickly notify your employees of any changes on their phones. As part of staff list software, messaging tools allow you to send messages to individuals, specific groups, or the entire organization.
6. Features Relevant to Your Business
When choosing shift scheduling software, you should consider its relevance to your industry and its ease of use. For your business to run smoothly, the process must work optimally. Some shift scheduling software is designed specifically for companies, such as B. the restaurant industry. Make sure the features you choose are relevant to your business.
7. Shift Change
Give your employees some autonomy and let them take control of their shifts. A shift rotation feature means you don't have to deal with the mundane task of finding coverage, giving you more time to grow your business.
8. Employee Availability and Vacation Schedules
This feature allows you to keep track of vacation and shift planning in one place. You cannot schedule someone for a shift if you have approved breaks in the system. Employees can easily appeal time off, so you can track availability and fill needs. Staff can also let you know when they prefer to work and why. You will see that you should not ask certain employees to work days when they cannot work due to other commitments.
9. Forecast and Reports
When you focus on the day-to-day running of your business, it's sometimes hard to get a bird's-eye view of what's happening. The ability to predict shift patterns, schedule rosters, and combine data into easy-to-understand reports will help streamline various administrative tasks. Look for reporting structures that allow you to graph hours per hour.
10. Tutorials
Introducing a new system in the workplace is not always easy. Choose a Rota software package with easy-to-follow tutorials, and your staff will be up and running in no time. It's also a noble idea to look at the interface and ensure it's easy to use before committing.
11. Additional Human Resources Functions
If you're a small business, chances are you don't need rotation scheduling software with all the HR bells and whistles suitable for a large company. However, choosing rotation scheduling software that allows you to implement additional features as you grow could be a wise financial decision. It could also protect you from the hassle of switching systems in the future.
There are rare things to consider when buying business software. First, making the right decisions is critical to the success of your business. Good luck!
Conclusion
If you are purchasing staff rota software for your business, there are several best rota software for digital businesses. Most companies have transitioned from paper-based, manual timesheets to organized cloud-based software. Nearly 85% of companies are projected to prioritize the cloud by 2025. This software offers tools businesses didn't have before, and companies can automate tracking, notifications, and communications.
Also Read: Clothing Business – How to Start a Clothing Business in 2022