About Painted Dreams Marketing
Painted dreams marketing: You've probably seen some people put their referral links for this Painted Dreams marketing all over social media or forums and wonder what the point is.
You have landed in the right place. Welcome to Painted Dreams Marketing.
Earn a monthly recurring income by simply connecting to an Adbox. Earn an even juicier sum by referring people to join you in doing the same.
Painted Dreams Marketing pays you to use your ad space on Facebook and Google accounts, which will likely show ads that are not allowed. Your clients' accounts have probably been suspended or banned for suspicious activity, so now they pay to use clean accounts like yours.
Please do not do this, as it may result in your accounts being banned. Worse yet, Adbox can give unscrupulous people access to everything on your computer and jeopardize your privacy and property. Don't become a tool for advertising launderers.
How does Painted Dreams Marketing Work?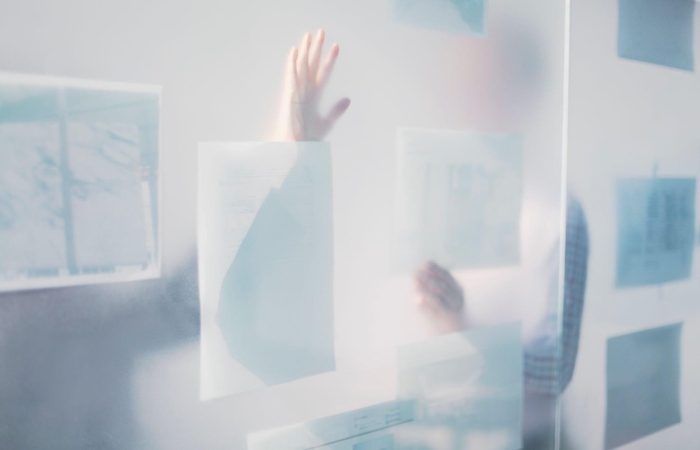 The idea is simple. You get paid $15/month to rent the ad space on the business page of your Facebook account. This means they set up a business page in your account and post their ads there.
You can earn an extra $15 per month by letting them use your Google Ads account.
Plus, you can earn up to $65 for every referral you bring! $40 for a qualifying Facebook account and $25 for a Google account. You may even qualify for a $10 connection bonus!
It seems like a fantastic offer. So much earning potential without any work on your part other than setting up and logging in at the beginning and putting your referral links everywhere to let everyone know about this great opportunity so you can start earning more simultaneously.
But Why Would They Want to Use Other People's Accounts? Why Not Yours?
They know people will question this, so they prepared their response:
According to their story, Facebook imposes an ad spending limit on each account, so they need more funds to run all the ads they want in their clients' marketing campaigns.
Pretty convincing, but I bet people innocent enough to fall for it have no experience with Facebook ads. This can be seen in the qualification requirements:
How to Qualify for Painted Dreams Marketing
I understand the part about your Facebook account having to be at least a year old and have 100+ friends, as they don't want people to go and set up numerous Facebook accounts to make money from them.
But why the requirement of not having served ads before? So you don't understand the process, and they can do what they want without you knowing anything?
Or does a blank slate mean Facebook's attention isn't on your account when you first place ads on it?
Why should they care if all the previous ads you've posted were legitimate and the ones they're about to post?
Once you meet these requirements, you must connect your Adbox to your home Internet using its free Ethernet port. You'll even receive a training brochure. And then you have to give them your Facebook credentials, which are all huge red flags.
Why do I say Painted Dreams Marketing is dishonest?
The very reason why they want to use your Facebook account instead of their own is invalid. They say that Facebook sets ad spending limits, which is not valid.
Yes, a feature in Facebook Ads allows you to limit your spending. This is for your protection if you ever want to set this up, and it is optional, and you can remove the limit at any time.
So fundamentally, there is no limit to how much you can spend on Facebook ads. The marketing of painted dreams lies. Visit this Facebook Ads Help Center for more details.
If they can lie about the reason and purpose of their existence, would you choose to believe anything else on their website?
Don't all scammers do that? Are you spinning a compelling story on their behalf to get you to do what they want?
They assure you that Facebook allows this, and there is no risk to the personal side of your account as they create a backend to separate your account from the business account.
Would you believe them? Your Facebook login details go directly into your account and business account, all from the same dashboard or home page, whatever you call it.
While going about your daily activities with a false sense of security, shopping online, making credit card payments, and accessing your bank accounts, you have this ad box right next to you, capable of stealing all this data and information.
The internet is scary, with hackers breaking into even the most secure systems, sometimes government systems. So why would you be willing to physically go online to have your personal information on your computer potentially stolen?
What is the Real Motive behind Painted Dreams Marketing?
There are many people whose Facebook accounts have been banned due to various reasons, from placing prohibited content or ads to suspicious activities, etc. Or they may have funds they will never use to participate in the illegal activities they are involved in.
So they rent people's accounts. They are willing to pay because these activities bring them much higher returns.
The ones that get into trouble are these real accounts they hire from innocent people. Ultimately, you are responsible for what happens to your account. When they post porn, gun ads, or anything else you can think of, Facebook account owners are the ones getting in trouble.
These people behind Painted Dreams Marketing LLC will get away with it. Because no one knows who they are. If they fall in love, help them paint their dreams.
But Facebook Reviews all Ads.
Yes, they review all ads but do not manually review 100% of the ads. Due to the sheer number of advertisers placing ads on the platform daily, they would need millions of people studying the ads if the system was 100% manual.
So your verification process is part manual and part algorithmic. You can read more about the ad verification process here.
As with machines, there will be loopholes that people can purposefully find and use to their advantage.
Advertising laundering is a natural and severe problem. Please read about it in this BuzzFeed News article.
Benefits of Painted Dreams Marketing
There is no single professional for this at all. Stay away; it can do a lot more harm than good. He doesn't cheat you with your money; he even gives you money. But it can take away your data, information, and integrity, and possibly your whole life can be destroyed depending on what they do with your accounts. No amount of money is worth it.
Drawbacks of Painted Dreams Marketing LLC
You will participate in activities prohibited by Facebook. Otherwise, there is no reason for anyone to ask to use your account.
You risk all your other information on your computer. If they can tell outright lies about why this scheme exists, do you think they'll stop messing with your Facebook account? They don't hear stories about someone being a victim because, by the time they find out, they will have lost their Facebook accounts.
You put your family and friends at risk by recommending them. I am sure that if you referred someone to this platform, it was because you genuinely believed it works. But ultimately, it won't be a pretty picture when the truth comes out.
Conclusion
Painted Dreams Marketing is an affiliate advertising company. They place ads and promote the products of many different companies. They typically post these ads to Facebook and Google accounts but don't use them. Instead, they lease Facebook ad accounts from other people, people like you and me.
They state that this does not violate Facebook's Terms of Service. They say Facebook forbids selling an account, but they don't want to buy it and want to borrow from you and pay your rent.