About the Latest Social Media Features
Latest social media features: This year has been a turning point in companies' marketing strategies. The health crisis has changed our forms of communication, and now, more than ever, they are betting on digital technology. Online platforms have adapted to the new times, the new way of life, and buying and selling, and that is why we want to explain in our post the latest news on the leading social networks. ready? Let us begin!
Facebook – Latest Social Media Features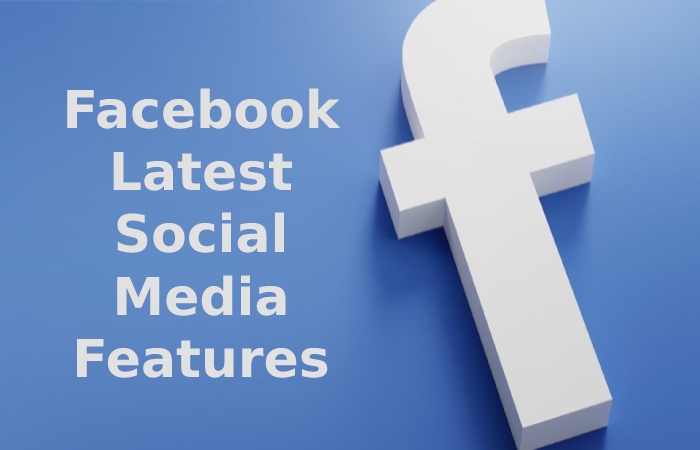 Facebook will allow users to customize their spaces and show a new user interface. The social network will also create a "Facebook Store," which will be a tab dedicated to the companies' strategy and will allow them to offer their products directly to network users—not forgetting the latest news for 2020 with the new "Covid News" tab on company pages so that companies can update their pages according to the regulations due to the health crisis. Other tools created are group rooms to facilitate communication in times of social distancing and Facebook Pay. This secure payment platform transfers money from one user to another.
LinkedIn – Latest Social Media Features
After adding the possibility of publishing stories within 24 hours, the professional social network has announced that it will merge LinkedIn Events and Live. That could make virtual events easier. Sharing events and sending invitations directly through this network will also be possible. Creating new banners for announcements or live events will also be possible. Events that have already occurred can be viewed again in a video tab.
Instagram – Latest Social Media Features
Instagram has proposed a new concept within the app, uniting that of its competitor "Tiktok" with "Reels," allowing users and businesses to appreciate its creativity. In addition, the network is developing its guide tool that will enable users to navigate like a blog with thematic tabs.
New sound on the platform for artists. TikTok has thrown a unique platform for creators to upload their music and monetize their songs in TikTok videos.
"New artists and music creators are a vibrant community within TikTok, and SoundOn aims to help them yield the first steps in their careers. Our SoundOn teams will help creators on their journey to the big stage, bringing the experience and control of TikTok to life for the performer. Ole Obermann, Global Head of the Music at TikTok
AI text-to-image generator
TikTok has introduced a new AI generator in the app that converts text into images. Altogether you have to do is enter a track, and you'll get an idea you can use as a background in your videos. The effect is called AI Green Screen.
Twitter – Latest Social Media Features

To a lesser extent, Twitter made changes focused on contextualizing the "top tweets." This will pin tweets that contain and explain the trend. But more recent developments have also been, like scheduling Twitter posts in the UI and certifying accounts.
Pinterest – Latest Social Media Features
Pinterest recently implemented its Spotlight Shopping feature, allowing users to buy products directly from influencers. In addition to the change in trends in social networks, the functionality has also been improved to improve the user experience. Social networks are more than necessary for your business today, and it is more than required to manage them properly.
Snap Inc. – Latest Social Media Features
It stopped further development of the Pixy flying camera, and snap announced that it would control the development of its Pixy selfie drone. The news derives from the company's worsening economic state less than four months after the drone's launch.
New Snapchat+ Features are Available
Snap introduced new features to Snapchat+, including:
Priority Story Answers
This will help brands have more visible responses to Stories.
Post View Emoji
Now you can incorporate emojis into your communication.
New Bitmoji Backgrounds
Now you can play with particular Bitmoji backgrounds, like shimmering gold and a heavenly beach.
New App Icons
New skins are available for the Snapchat app icon on the home screen.
A new front and rear camera for the BeReal is available
Snap added an innovative feature to its camera, allowing users to simultaneously take photos and videos using their phones' front and back cameras.
YouTube – Latest Social Media Features
New Podcast Landing Page
YouTube has launched a dedicated podcast landing page for US users: YouTube.com/podcasts
The podcast homepage on YouTube helps users discover new and popular episodes, shows, and podcasters and recommends podcast content. YouTube spokesman Paul Pennington.
Unique watermarks on downloaded shorts
YouTube encourages users to create original content by adding watermarks to short clips.
If you are a YouTuber downloading your short films from YouTube Studio to stake on other stages, a watermark will now be added to your downloaded content. We add a watermark to the shorts you download so your viewers can see that the content you share on various platforms can be found in YouTube Shorts.
Conclusion
Social media can be an outstanding tool for any organization. It can increase your visibility, improve relationships, establish two-way communication with customers, provide a forum for feedback, and improve your organization's awareness and reputation. For these reasons, social networking websites have become an essential platform for businesses.
As organizations "focus on the effective use of social media platforms, some important things need to be considered." Organizations must first develop an inclusive social media communication strategy and then incorporate best practices for executing that strategy.
Also Read: How to Promote Your Blog Posts – 20 Ways to Promote Blog Posts