About Inside Tesla
Inside Tesla: There is more to Tesla's innovative electric vehicles than meets the eye. The corporate culture of this fast-growing auto industry helps its employees achieve the impossible. And we show you how the work environment at Tesla is thriving.
Tesla CEO: Elon Musk is showing other industries how a company's work environment can spur innovation. At Tesla, the corporate culture encourages its workforce to tirelessly develop new ideas and solutions that meet the demands of the global marketplace.
The fledgling company that has taken the auto industry by storm shares how it has made so much progress quickly. This article will show what makes Tesla's corporate culture unique and impactful.
What is Tesla?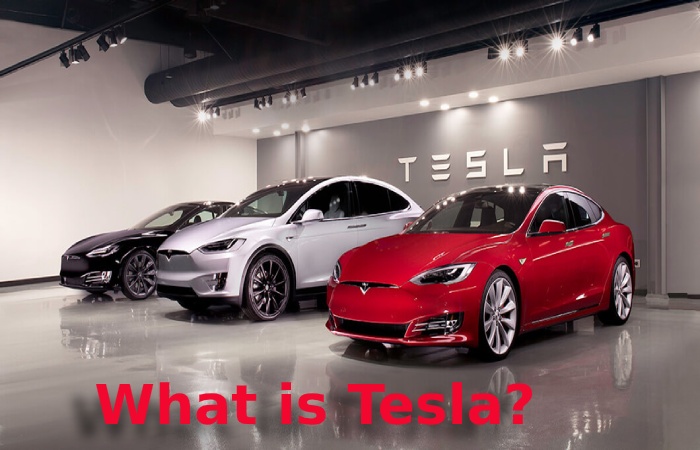 Tesla is an American electric vehicle firm that aims to eliminate fossil fuels and support the global transition to sustainable energy.
Inside Tesla today, it has more than 70,000 employees and five main facilities in the United States, China, and Europe, and 35 offices in 9 countries. With more than 499,000 electric vehicle units sold worldwide, the legendary car company has played a significant role in making clean energy a reality. Tesla is making its way to the forefront of the auto industry and continues to climb to become an icon for electric cars as they pass the 1 million EV mark produced in 2020.
How Tesla Builds its Corporate Culture
Elon Musk-Founder of Tesla, known for his offbeat personality and unique leadership style, has significantly impacted how he builds the company's culture inside tesla.
Reduce the Size of Meetings
Attendance at each Tesla meeting is kept small. Major contributors can join the discussion and walk away if they don't find these meetings useful or have nothing to contribute.
In most cases, these meetings are attended by 4-6 people who make value propositions at the meeting. The company trusts in the importance of productivity and time management. Elon prefers employees to be engaged in productive tasks instead of spending long hours in meetings where they are not particularly needed.
Skip Level Meetings
According to Elon, more communication layers cause errors and lead to information loss. Therefore, he encourages skipping the skipped level meetings to get the essential information you need. This also reduces the limits placed on face-to-face interaction in large organizations.
Board Spans of Control
Tesla rules do not limit employees; employees are encouraged to do their job how they see fit as long as it produces positive results. By empowering employees with freedom, Tesla empowers them to innovate and create to take action that helps the company grow.
Tesla invests heavily in its employees and works with experts to train them. Only top leaders and managers can organize employee development training programs.
Trust and Responsibility
Tesla employees have a lot of responsibility and are trusted to handle the situation perfectly. Musk only hires bright, motivated people, so he has high expectations and standards. The educational background of your employees does not matter as long as they have a track record of exceptional performance.
Employees at all levels must perform their duties in the company as they should. Tesla ensures that all employees have a stake in the company's success.
Youth Culture
Most of Tesla's executives are bright young talents who progress rapidly through their roles and are keen to study how to do things better. Tesla employees are encouraged to try something new and outside their comfort zone. The Performance Acceleration program helps young employees quickly adapt to the company by assisting them in learning the methods of innovators in the field.
Tesla orders talent mobility and career management, which also donates to the agile learning procedure of its employees.
Why it Works
Tesla is all around the growth and development of its people. All the values ​​and policies imposed on employees go in one direction so they can continue to improve. Tesla employees are cheered to work hard and smart while taking breaks to avoid mental blackouts.
Tesla's culture also allows teams to work closely and experiment with new things while aligning with business goals.
How to Use it
If you love Tesla culture, you must do it right. Here's how to do it with the six essential traits of the Tesla culture.
Move Quickly
Make sure your people move quickly as trends and markets change. This allows them to build resilience by responding to industry challenges as soon as possible.
Do the Impossible
Host seminars and development programs that encourage employees to be creative. Encourage employees to go beyond traditional productivity limits and do what others are afraid to do.
Being Constantly Innovative
Accept ideas and opinions at all levels because sometimes the most innovative ideas come from the least expected person.
Study market trends and question them. Look at what other people are doing or something that has been done and do it differently. Reduce things to the essential truth and argue from there.
"You should be stricter to do your best. Find any problems and fix them. Look for negative comments, especially from friends." -Elon Musk
Think Like Owners
Support business development and encourage employees to do so. Employees must account for the rise and fall of their projects and take these changes personally.
We are ALL-IN Team Spirit
Teamwork makes for a thriving work culture. Team members should be encouraged to work together and support each other. Promote the team's mission: We are building something that makes the future better together.
The Truth about Inside Tesla Culture
Innovation is the only accurate engine of Tesla. All measures and guidelines formulated aim to increase the pace of innovation. The culture at Tesla helps employees improve and gain better skills that are useful to the company.
However, the fast-paced work environment is a lot to enjoy for most employees. There is only a finite number of innovations a company can accomplish at one time, and employees can often experience burnout trying to meet Tesla's standards.
Therefore, it is essential to maintain the balance between innovation and age, and experience.
If you want to know the state of your company culture, use this template, send a survey and find out.
Conclusion
There is no hesitation that Tesla is a disruptor of the auto industry. The company reinvents the integration of cars and technology and offers its customers a sustainable and energy-efficient transportation solution. Given the global climate scenario, we must reduce emissions and start contributing to weather change. Conferring to the Pew Research Center, 88% of Americans own a car, and electric vehicles may contribute to the global warming crisis.
Given the importance of Tesla's innovative technology and the impressive popularity of the brand, the company continues to see tremendous demand for its product. It needs to expand its logistics and supply chain processes to begin shipping its products as expected.
From a management improvement perspective, the company needs to focus on quality, time, cost, and customer relationship metrics to track its data better, adjust production to current supply and demand levels, and stop being ambitious. Excessive. As for its supply chain, the company could focus on building long-term relationships with its suppliers and correctly reporting demand levels to avoid delays. Tesla also suffers from inventory management due to its limited warehouse space relative to expected sales, and the company must expand its warehouse space to increase all expected sales. Tesla is an attractive company with unique products and relevant environmental impacts. The company needs to start speaking about its inventory and supply chain issues to remain the "hottest car brand" in the world (Auto Trader, 2019).
Helpful Resources