About Influence Relationships Crises
Influence Relationships Crises: In the last few years of quarantine, the business world has been forced to rethink how it works. Overnight, companies found themselves vulnerable to the problem of changing consumer behavior and had to rethink their entire approach. During so many changes, influencer relationships can be vital for your business during the economic recession we are experiencing.
What is Influencer Relationships/Marketing?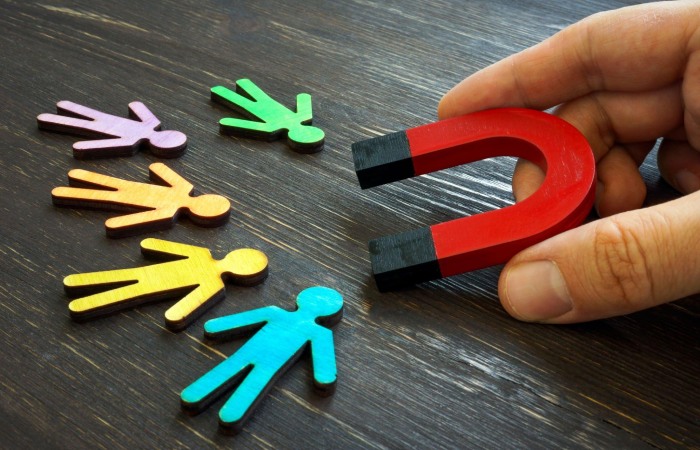 Influencer relationships or influencer marketing consists of carrying out actions with digital influencers. They are the people who have a lot of influence and followers within a specific niche and can influence the consumption decisions of users.
We often see that when we decide to buy a product, we do not go through this process alone. We are constantly influenced by external factors such as advertising, friends and family, and influencers (TV artists, experts in digital influencers such as YouTube).
Additionally, digital influencers act as social proof because the public sees them as experts in their niche. When they claim that a particular brand or product is trustworthy, sound, and safe, users tend to accept and use their opinion. . The same product from these actions, it can be deduced that to obtain the expected result, it is essential to choose the digital influencers very well. It is necessary to designate someone relevant to your business's operation, suitability, and usability.
Why it is so Important to Manage Relationships with Influencers
Influencer relationship management tools help you keep track of your interactions with the people who spread your message on social media. At its core, influencer management is about building and nurturing relationships with influencers, much like customer relationship management (CRM) is about building relationships with customers.
Stronger relationships with influencers can supercharge your marketing campaigns. You can use the social media authority of your influencers to reach your target audience and convince them to buy your product.
Influencer relationship management can also help you keep track of the latest activities and developments with your influencer contacts. Knowing which ones are posting frequently and targeting your audience will help you be even more informed and prepared when it's time to target them.
Why is Influencer Relationships Essential in the Crisis?
According to a study by the Portuguese Market Institute, people generally follow those who contribute or enrich their lives. At that particular moment, the relationship becomes even more vital. How does your brand fit into all this?
Regardless of your service, whether it is difficult to consume at the moment or not, you must combine all your efforts to understand all the difficulties that people face daily. Not existence able to leave home encompasses hundreds of problems that your brand may be able to solve. This is why influencer marketing comes into play in times of crisis.
Strategies to Influence Relationships Crises
For a marketing campaign to be successful during the pandemic, it is necessary to know the essential strategies. Take a look at some of them:
Informative Content
Take advantage of this moment to create content that focuses on the well-being of people and encourages the consumer to find some solution. These are resources that can range from tutorials to instructional videos.
These strategies must bring interactivity and be visually appealing to the audience. After all, the people are trying to forget the negativity the crisis has caused.
Go to Live
A format was launched that has undoubtedly been very successful during the pandemic. Artists and influencers have hired millions of people from this content format to entertain their audiences in confinement.
This is also an exciting opportunity for multiple brands to take advantage of exposure through sponsorships or partnerships with influencers.
Brand Influence
Another important measure for a brand to gain visibility is to demonstrate its purpose through specific campaigns to serve as a positive example for people in this challenging situation.
Several firms are showing empathy for the cause, whether raising money to fight the coronavirus or publicizing the dos and don'ts. The big brands must take a stand at this critical time.
3 Advantages of Including Influencers in Your Crisis Strategy
Ninety percent of communication crises could be avoided if brands plan. But regardless of the type, timing, or location of a problem, what determines whether a brand comes out unscathed or affected depends on its response.
Be proactive and turn to an often overlooked or underused real-time tactic: partner with influencers.
Here are four ways influencers can boost your crisis communication strategy when you're having a hard time keeping up with what's being said:
1. Increase Confidence Amid Chaos
While some of your audience may be brand advocates, the vast majority used to be or still are skeptical of your message. Ultimately, this is why you developed an influencer marketing strategy in the first place.
Edelman's 2016 Trust Barometer found that 78 percent of people trust and trust the recommendations and opinions of their peers. And when your customers panic, they're likely to turn to the same people for advice before they even consider listening to your company spokesperson.
2. Keep Damage at Bay
While partnering with crucial thought leaders is essential, remember that influencers provide an opportunity to keep negative conversations away from your brand.
By monitoring what kinds of associations are being made between your brand and the current crisis, you can identify what factors would help balance the conversation. Then determine which of your influencers best fits what you're trying to accomplish in diverting media and audience attention.
3. Bring a New Perspective
Influencers are partners with your brand but not representatives of your brand. They have their following, interests, and way of using words.
So when they defend their brand, they bring a new and credible perspective to the evolving situation. Please encourage them to be the thought leaders of the event and provide your messages so they know how you hope to resolve the problem.
Conclusion
Influence relationships crises, it is undeniable that consumer relations on social media have increased significantly due to the COVID-19 crisis. Therefore, when planning an influencer marketing campaign, it is necessary to know the best set-up to reach the desired audience.
The product and the influencer must be aligned so that the message reaches the consumer. In this way, you will understand that it is not just a matter of opportunism but a vital and honest speech about this challenging time everyone is going through.
Also Read: Influencer Marketing Blunders – Why Influencer Making Mistakes