About Google Author Rank for Businesses
Google Author Rank for Businesses: Blogs have been an essential part of the web for many years, allowing people to express themselves, share helpful information and have a voice online. What authors lacked was protection for their work. There was no natural way for authors to protect their content from spammers and web content crawlers.
Google is a leader on the web in more ways than one and has put in place a system designed to protect authors' work while building trust in the author and increasing their reputation on the web.
What is Author Rank?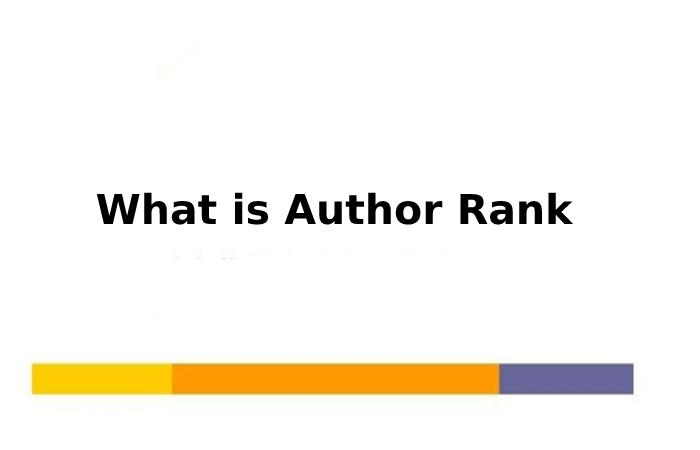 With the Google Plus social media network launch, none of us knew what Google had up its sleeve. Most of us think it would be another social network similar to Google Buzz that cannot compete with other networks like Facebook and Twitter. But Google Plus has started to carve out its place in social media and has many exciting and unique aspects.
One of the essential features of Google Plus is the authoring system. The hint is that an author can build rank and trust (referred to as author rank) based on the content they write across the web. Google already has a way of determining your expertise on these topics, and it's becoming increasingly innovative in how it ranks authors and their content. For example, if your content is +1'd and shared regularly, this indicates that the content you are creating is of high quality and provides high value.
The more worthy content you publish online, the more likely Google will rank you highly and consider you an authority in your field.
Google Authorship also offers authors a way to protect their content. Authors who have set up Google authorship correctly also get some benefits on search engine results pages. Google ranks these articles much higher than if they didn't have correct authorship markup.
Anybody with a Google Plus profile can have their articles associated with their name from any blog or website. Google Authorship is very informal to set up, and it doesn't matter if your website is static HTML or powered by a CMS like WordPress.
How can Google Author Rank for Businesses Helps?
When you become an authority on the Internet, everything related to you becomes more legitimate. For example, we all know that Bill Gates is a big name and a leader in a real-world scenario. So if you blogged about their websites, products, or services, your reputation would increase immediately.
For example, if Google considered you an authority on auto parts because you create great content about it, imagine what that would do for your auto parts business. Then, when someone searches for auto parts, Google returns the most relevant and meaningful result.
It all makes intelligence when you think about it. Somebody who writes a lot of quality content on a topic shows they know more about it than someone who buys 10,000 cheap spam backlinks to improve their search engine rankings.
How to Use Google Authoring
Google Authoring is straightforward to set up. However, there are two key ways to create the authoring connection with your Google Plus profile, and I'll explain both methods.
In both cases, you need a Google Plus profile. So set one up if you haven't already. In addition, to comply with Google's rules, you must ensure that your profile contains accurate information, e.g., E.g., your name, what you do, etc. Another important part is adding your profile picture. It has to be a headshot, and avoid using photos of you partying with your cute pets or full-body images as your primary profile picture.
Method 1: Confirm your email address
Go to plus.google.com/authorship.
Include the email address on the same domain as your content.
Check the link in the email you receive from Google, and you're done!
Method 2: Connection directly from your content page
Go to the Google Plus home page.
Click the Profile tab in the leftward navigation bar.
Under your profile picture, click the about tab.
Scroll until you see a Links section, then click the Edit link.
You will see a lightbox open, and all you have to do is add the essential URL of the blog or website wherever your content is located. Make sure you add this in the Contributor section and not in Links.
Note: You can add many different blogs and website URLs here.
Once you've saved that, you'll need to add a link to your article that points to your Google Plus profile.
In your content or the Author Bio section, associate your name with your Google Plus profile and add? Rel=writer to the end of the URL thread.
Google Author Rank for Businesses in the Feature
However, we are only in the early stages of author ranking; Google plans to expand the functionality to reduce spam and increase relevancy.
In the recently posted video below, Google's head of web spam, Matt Cutts, demonstrated that they could detect experts in specific industries like medicine or travel.
So if you're an expert in your industry and don't use Google authoring, you're missing out. Google won't see him as an expert, which could mean his content won't rank as well, and therefore he may not get as much organic traffic or the accolades he deserves in his industry.
Conclusion
Are you skillful in your industry and want the whole world to know? Then start leveraging Google authoring and build your author rank. Now, like everyone else, is the right time to jump in and build your online reputation.
Also Read: Purchasing a Staff Rota Software for Your Business – Best Features