About Digital Accessibility
Digital accessibility makes digital products, such as websites, mobile apps, and other online tools, accessible to everyone. It is about safeguarding that all users can access the same information regardless of deficiencies.
What is Digital Accessibility?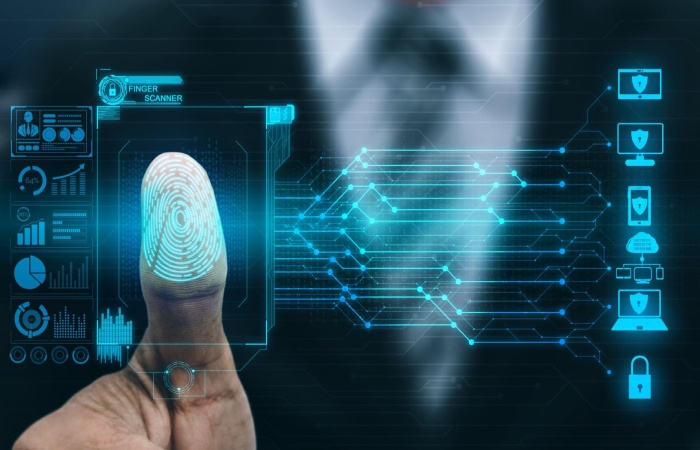 Digital accessibility is the design of technological products and environments to help people with various disabilities not be impeded or unable to participate in using the service, product, or feature.
In 1990, the United States Congress approved the Americans with Disabilities Act (ADA), which requires that public and private spaces be accessible to people with sensory, cognitive, and physical impairments or limitations. Digital accessibility is an extension of the ADA principles for using adaptive or assistive technology. For example, video captions help deaf, and hard-of-hearing people read what is being said, and audiobooks convert text to speech to help people who are blind or have low vision.
Due to the effect of the World Wide Web, a separate initiative called Web Content Accessibility Guidelines (WCAG) was launched in 1999. WCAG is a set of references to make web content more accessible to people with disabilities and includes guidance for organizations on how to comply with the WCAG standards.
However, the fact that the initiatives exist does not mean that companies always adhere to them. A 2022 study by Web AIM conducted accessibility analyzes of over 1 million websites and found that around 96.8% of home pages violated some aspect of the WCAG. Violations included low-contrast text, missing text alternatives for images, buttons with no text, and unfilled links.
Why is Digital Accessibility Important?
There are several reasons why digital accessibility should be a guiding principle for technology and website design, ranging from the legal to the moral, with the following:
Failure to obey the ADA could mean severe fines and other costs. Suppose a website is inaccessible to people with disabilities. In that case, the business could face a fine and additional monetary costs, be ordered to pay legal fees, and it may be mandatory to redesign the website to comply.
The United Nations estimates that more than one billion people live with some disability, equivalent to 15% of the world's population. If technology or websites are not accessible, the repercussions can range from losing potential customers to denying vital access to services.
The digital accessibility of a website also benefits non-disabled invitees. Accessibility structures help most people navigate a website more effectively.
Creating an inclusive culture can benefit not only a company's relationships with customers but also with employees. A 2018 study by Deloitte initiates that companies with a comprehensive culture are more likely to meet or exceed financial goals and be high-performing, innovative, and agile. They can also report favorable business outcomes more than those not promoting inclusion. While companies have started to focus on diversity, equity, and inclusion (DEI) programs and policies, much work remains to be done.
What are the Four Values of Digital Accessibility?
The following four web accessibility principles under the WCAG are known by the acronym POUR and are the foundation for accessible web content.
Perceptible
User interface information and content should be presented so that nothing is ‌undetectable‌ or‌ ‌invisible to the customer. The user should be able to devour content with another sense if she has an incapacity. For example, while most folks access the web visually. People who are blind or have low vision may need to use a trace or audio instead.
Operable
Users should be able to function on a website with the controls they usually use, even if most people don't use them. Interactive boundary elements, such as controls, buttons, and navigation, must be physically operate through multiple forms of communication, such as voice commands.
Understandable
Websites must be understandable for all users and not too complicated. A website should be present in ‌patterns,‌ ‌ ‌used‌‌ ‌‌, and‌ designed so that it is not entirely unrecognizable from how a site typically works. The end user must understand the meaning and purpose of the information presented in the proper context.
Robust
Content must be equally robust across various‌ ‌platforms, browsers, PCs, handheld devices, etc.
If any of these four values are not respect, the website will not be accessible to users with disabilities.
Examples of Digital Accessibility
Some common examples of digital accessibility for a well-designed website are:
Alternative Text of the Image
Screen readers and other assistive skills read the text on a screen but not the images. Anything graphical in nature should have a full-text alternative, e.g., B. A description of the image or reading text embedded in the picture. This can be crucial for explanatory photographs, flowcharts, schematics, charts, maps, menu buttons, infographics, and slides.
Keyboard Accessibility
A disabled person can use a keyboard to navigate instead of a mouse. A website should be fully keyboard accessible, using tabs to move between menu sections, through form pitches and links, and to other content areas predictably and logically.
Sequential Structure of Titles.
Page headers aren't just design elements but are also crucial for content organization and navigation. Headers should be code with essential header elements and nest in a hierarchy that organizes and presents the content intend to be read and understood.
Properly Formatted Hyperlinks.
Hyperlinks can be challenging for disabled and non-disabled users, e.g., B. light link color. The correct shortcut can be one of the essential elements for all users. Users who require assistive reading devices often look for identifiable hyperlinks that are not always display. A suitably formatted hyperlink requires the following three components:
Readability using everyday language instead of just listing the URL,
Clarity identifies the link's content and distinctive character. Where a description of the association is use to determine it from the standard text in the body.
Unified Navigation
Each website page should provide a consistent user experience (UX) using the same or similar design, layout, and navigation controls from page to page. This helps people confidently use a website in a consistent experience without unnecessary errors. It is essential to place repeated navigation links in the same place on each page, including skip links, and to use icons and controls consistently.
Digital Accessibility Legislation
The United State Department of Justice (DOJ) has not officially extended digital accessibility regulations to the ADA and has long held that the ADA covers digital accessibility. Digital accessibility.
However, other legislation can be view through the lens of digital accessibility. Section 508 of the Reintegration Act of 1973 requires federal departments and agencies to reasonably provide information on systems that are equally accessible to persons with disabilities. When this is impossible, they must provide people with disabilities with alternative means of equal access to the information and data that these information systems offer. The entry of people with disabilities must be comparable to the entrance of others.
The 21st Century Video and Communications Accessibility Act (CCVA) of 2010 amended. The Communications Act of 1934 to include updated requirements to ensure the accessibility of modern telecommunications for people with disabilities. Title I of the bill, mandates accessibility standards for "advanced" telecommunications products and services. While Title II establishes various accessibility requirements for televisions, television programs and services, and streaming video.
The European Union has its legislation known as Directive (EU) 2016/2102. A standardization of accessibility laws across the EU that came into force in 2016. An instruction is a legal act of the European Union that obliges Member States members to achieve a specific result without prescribing the means to achieve that result.
How can Organizations Indorse Digital Accessibility?
In the 2021 (State of Accessibility Report) SOAR by website designer Diamond. More than 90% of the world's websites do not encounter even the minimum accessibility requirements set by the World Wide Web Consortium standards. (W3C). Organizations can endorse and support digital accessibility with the following best practices:
Do homework. Study the ADA and how it smears to web accessibility. The WCAG has been studied several times and is now at version 2.1.
Develop a plan and include those affected. When developing a plan for accessibility compliance, organizations should encourage the participation of employees who will benefit from accessibility policies.
Carry out an internal audit. Before developing outward-facing services, companies must start with their internal networks. This should comprise employee portals, sales and support, meetings. And other platforms that employees regularly use to get their jobs done. It will serve as a good learning experience to develop adequate digital accessibility.
Stay up to date on WCAG requirements. WCAG requirements change and evolve regularly, and organizations should review the checklist frequently.
Conclusion
Creating an inclusive world is only possible when there is digital accessibility. At Hurix, we trust in equal access to education, healthcare, and online e-commerce for people with special needs. It also means equal entree to friendship and growth in the age of social media.
Helpful Resources