Introduction
Inclusive marketing is marketing that embraces diversity in all its forms. These include age, appearance, ethnicity, and gender identity. As well as language, socioeconomic status, religion/spirituality, and physical/mental skill. It's about identifying that your audience is made up of different groups of people.
What is Inclusive Marketing?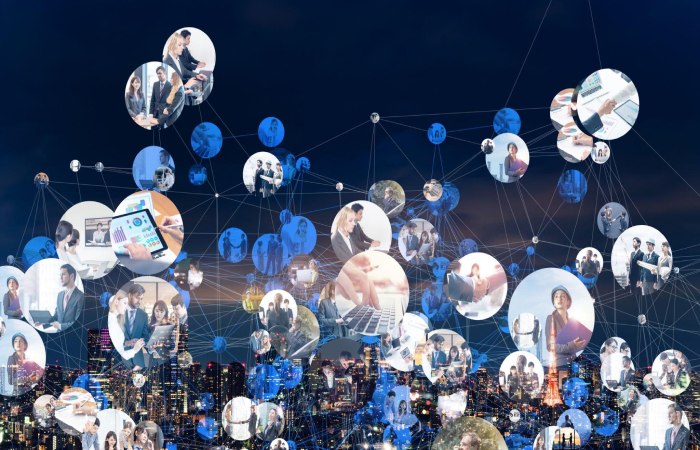 Inclusive marketing is a technique professionals use to incorporate diversity into their marketing content, such as ads and promotions. Inclusive marketing allows you to accommodate variations in all forms, including appearance, age, ethnicity, race, marital status, religion, physical and mental ability, and socioeconomic status. This technique underscores a company's recognition that its audience includes diverse groups of people from different places and cultures, and it strives to represent them all. It is common for inclusive marketing to appear in campaigns for groceries, clothing, technology, and auto supplies, as these are items that most people use in their daily lives.
Why is Inclusive Marketing Important?
Inclusive marketing materials because consumers say it does. They reward organizations that reflect the reality of the world around them, celebrate their values ​​, and remember those beliefs in marketing and within the organization itself.
Consumers are going one step further and looking at the company's composition, promoting a commitment to inclusion by ensuring that the board of directors, senior executives, and other positions also carry these messages.
Inclusive marketing is also essential because it helps brands reach new audiences and build deeper relationships with existing ones. For example, when Victoria's Secret did not include models in their marketing that reflected the average height of the American woman (as customers wanted), they experienced a drop in sales. At the same time, the brands that followed those calls increased their revenue. Victoria's Secret alienated its existing customer base and lost every opportunity to reach a larger audience.
With this in mind, we can conclude that buyers are more expected to do business with brands that order these calls to action in a thoughtful, accurate, and actionable way across the organization.
How to Implement Inclusive Marketing
You can use this step-by-step guide as a reference when implementing your inclusive marketing campaign:
1. Consider Your Target Audience
Before implementing a marketing plan, you often try to figure out whom you want to reach. Considering the demographic details you want your marketing campaign to include is essential in determining the target market for your campaign. Once you decide whom you are marketing a product, program, or service, you can choose the techniques and tactics you will use to sell it. This can help you more efficiently and effectively create an inclusive marketing plan with a higher chance of success.
2. Collect Opinions
To create the most accurate and appropriate inclusive marketing plan, getting feedback from people to see if they think your project seems inclusive can be helpful. You can conduct focus groups to get feedback on your marketing plan or compare it to other inclusive and diverse marketing plans you've seen before. Knowing how broadly a marketing plan is based on public opinion is essential, as these groups often include the people you're marketing to.
3. Sketch a Plan
Once you've confirmed that your marketing campaign adequately represents everything you want, you can create a detailed plan to get started. In this plan, you can create a timeline for the launch, including details such as when photo shoots or layouts are completed, status update meetings are taking place, and when specific items should be ready. You can distribute this detailed plan to everyone involved in the campaign so that everyone involved is informed and aware.
Benefits of Inclusive Marketing
There are various benefits to using inclusive marketing in your campaigns, both for the audience and for a specific business. These benefits may include the following:
It allows you to target many groups
Shows awareness of diversity.
It helps you generate new customers
Represent the underrepresented
Emphasize differences between individuals.
Influence positive social change
Shape brand perception
Reach a wider audience
Show support for a variety of different people.
It builds the image and reputation of a brand as acceptable and inclusive.
It helps build loyalty to a brand or company.
Emphasizes the ability of a product, program, or service to appeal to many groups.
Examples of Inclusive Marketing
Here are some examples of inclusive marketing techniques to use as a guide when implementing your own:
Example 1
A car dealer will create an advertisement that will be shown on all locally hosted television channels promoting the latest sports cars that they have added to their lot. In casting the actors for the roles in the commercial, the marketing team selects six people who live in the area, including men and women ages 18 to 75, to play test drive roles in a sports car. In this way, the dealer shows that people of all ages and genders can drive a luxury sports car if they want to; therefore, if they are interested, they should go to their dealer.
Example 2
A nail polish manufacturer is launching a new line of fast-drying nail polishes and wants to promote it on social media. The marketing team wants to organize a photo shoot to take photos of people wearing nail polish and modeling their manicures so that the team will have marketing materials to post on social media platforms. Hire women of different races between 10 and 80 as models to demonstrate colors and nail polish skills. This conveys the message that the new nail polish is for all types of women, regardless of appearance or age.
Example 3
An amusement park creates a television commercial to market its special birthday party packages for the upcoming season. To show off the different birthday party packages, they film various parties they've recently thrown, including ones for kids, teens, and adults. This allows the entertainment center to showcase the large demographic their party packages are targeting and lets ad viewers know they will likely have a comfortable and supportive venue if they host a birthday party.
Tips for Using Inclusive Marketing Effectively
You can read these supportive tips to keep in mind when using inclusive marketing:
Include realistic diversity: It's often helpful to be as natural as possible when creating an inclusive marketing campaign, as this helps convey a sense of authenticity and awareness. For example, using authentic images involving ordinary people, not actors or models, to represent a product can help communicate realistic situations and relate more to people.
Include more than one person: When you use photos of people in your marketing pieces, you can address inclusivity by including more than one person from more than one race, gender, or age. This helps show that your product is excellent for everyone, no matter who they are, and can help a more vast audience engage or connect with it.
Convey equality: It's essential to convey a sense of equality in every person, place, or thing you include in your inclusive marketing campaigns. For example, using the same number of people of different ages, races, or genders can convey a sense of equality in your marketing tactics.
Show positivity: Presenting positive relationships between different groups of people can help convey positive feelings between other groups. This is important to share that what you market generates positive emotions in everyone, not just in certain groups.
Include people, not just products: When using inclusive marketing, including photos or videos of people and the product or service you're marketing can help emphasize diversity. This can help convey the idea that what you are marketing can benefit everyone and be used and enjoyed by everyone.
Conclusion
Inclusive marketing matters to brands, their customers, and the world, and it helps connect brands with new and existing audiences by creating a relatable message that applies to everyone. Consider the benefits of inclusion and diversity in your communications and throughout your organization.
Also Read: Lead Nurturing – The Six Strategies That Convert Lead Nurturing